Making Special Occasions
a Little Sweeter
Offering Delicious Home-Baked Treats, Gourmet Cookies, and Custom Sugar Cookies Made With the Freshest Ingredients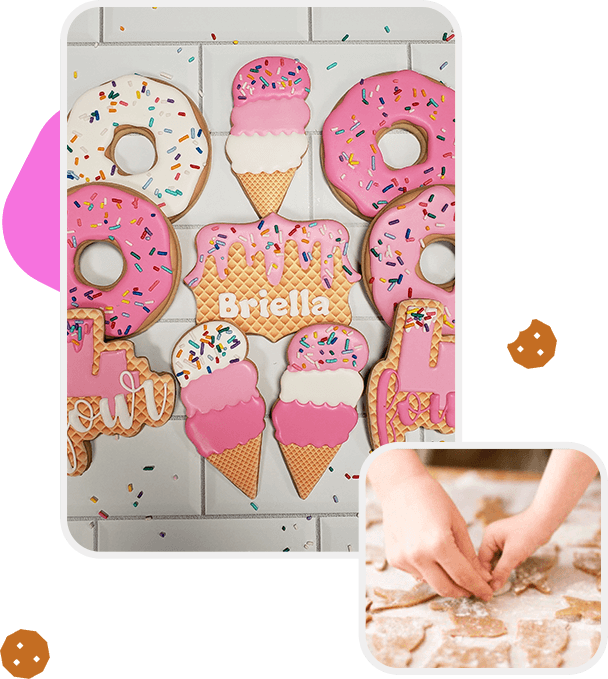 Welcome to
The Cookie House
Craving some cookie goodness?
Everyone needs to channel their inner cookie monster sometimes, so at The Cookie House, we are happy to satisfy your cookie craving, however monstrous it might be!
From classic melt-in-the-mouth gourmet cookies with their perfectly crisp exterior and gooey center to adorable personalized hand-decorated custom sugar cookies, our sweet treats are guaranteed to bring you pleasure with every bite.